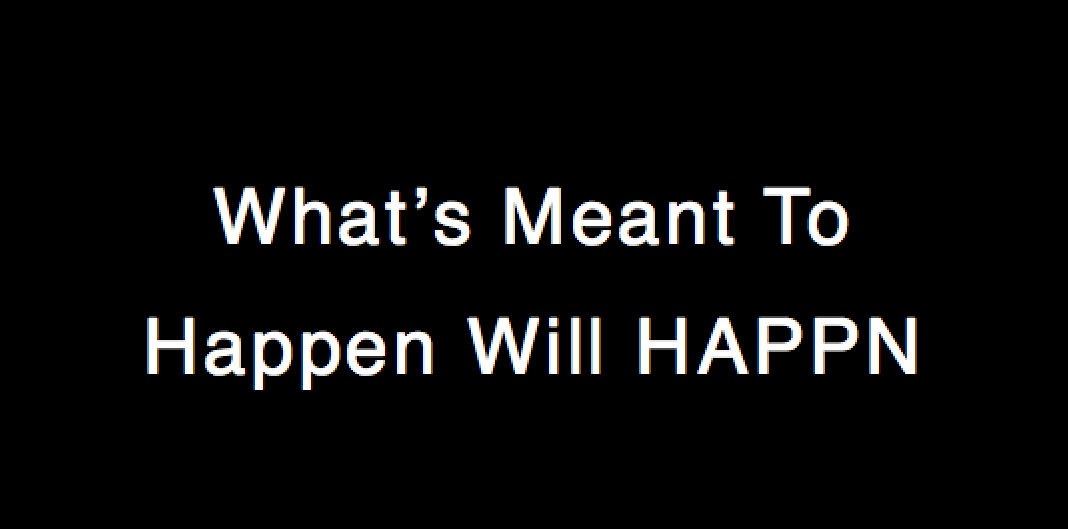 Online dating seems as old-fashioned as the days when we used to send love letters or call a potential love interest on the phone. Today everyone seems to be downloading dating apps on their phones. Happn is the latest of those apps with the tag line 'find the people you've crossed path with'. It does exactly what it says, helps you connect with other singles within a 250 m radius. This is what happened when we asked one of our writers to try out the latest dating app and write about it:
Dating is hard and London is certainly a hard city to date in. People are constantly moving in and moving out of the city. While Tinder felt more like an app for quick hookups, Happn appears to be for those who are interested in something more than that. In a busy city life seems to be full of what if's, people we bump into and never see again. Relationships that could have formed but never did because you never saw each other again. I suppose dating apps gives you the courage to reach out and make the connection.
While many of my friends have jumped on the online dating train, I couldn't imagine anything worse. Are we so busy that we cannot step out of our homes and offices to find love or even good sex? My friends always quote me saying "online dating is for those who have given up on themselves and life". Yes, it's a bit extreme but that's how I feel. When I was challenged to test this app and write about it I couldn't resist. One thing I never decline is a good challenge. Let's go!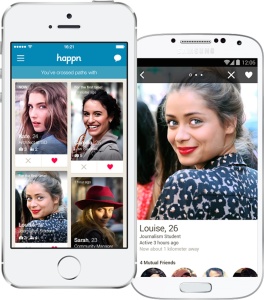 Just like Tinder, Happn creates your profile by connecting to you Facebook. I am relieved it does not publish anything on FB and that no one will ever know. Here is how it works: You select age and gender you are interested in dating and the app uses GPS tracking to present you with a list of those who crossed your path. Their profile will have their photo, name, age and often profession – enough for you to do a background search in case you wish to. If you like what you see then hit the red heart shaped button and if the feeling is mutual you will have 'crush" and can start chatting. After a month of testing the app I am ready to share 4 of my app dating stories with you.
The Crazy Eyes
His green eyes pop through the screen. Now that's not a face you see on a London tube everyday. His brief introduction sounds confident. He is 36 years old but looks not a day over 28. He works as a successful music manager to some of the big acts right now. I press the red heart and a few moments later a screen pops up saying 'it's a CRUSH'! I decide to act like the modern woman that I am and make the first move. I tell him that he has beautiful eyes and he loves the compliment. A few messages later we exchange phone numbers and start talking on whatsApp. I am already discovering a con with the app, the chat system is so slow that most of matches move on to WhatsApp and texting. Where were we?! We started chatting at 11 pm and now at 1 am we are still going strong. He is charming my socks off yet I don't feel comfortable with all this. He is a bit too charming all too soon. We send each other selfies and he plans our first date that sounds very romantic until it ends up under his duvet. Yeah right! Next day the chatting continues and I love the selfies this wild-eyed stranger is sending me. He keeps leading the conversation towards sex, bragging about his skills. Does any woman like that? I decide to break my rule and add him on Facebook. He is the first stranger I am about to go on a date with and I want to make sure I know as much as possible to protect myself. He accepts my request and I start going through his photos. There are a few photos of him next to a stunning blonde girl, an ex girlfriend. She has an interesting name and something tells me to Google her. The first thing my eyes land on is an article – the girl can write. The title is as shocking as it can get, she shared years of her life with a boyfriend that was at the same time the boyfriend to several other girls as well. My heart is racing as I read through the article. I am furious with this guy over how he has treated this girl and all the other women. As if verbal abuse and lies were not enough, he had also shared an STD amongst them. Nice! The ladies had all come together in the end for a grand finale revenge scene. Yes, it was clear – it was the same guy I was chatting with from the details given. Do I believe people change? Yes. Am I willing to take the risk on this stranger? No. He messages me asking about our Sunday date. I never reply. I had a lucky escape! And I now know those beautiful wild-eyes were in fact crazy-eyes.
The father of three
He has a surfer's sun-bleached curls, hazel eyes and a body that has my mind drifting off to places it shouldn't go yet. His profile clearly states happily divorced. He loves windsurfing, speaks 4 languages fluently and has a great executive job. We impress each other with our best intellectual talk only to laugh at ourselves the next moment. This guy seems really decent and I'm starting to understand that normal and busy people turn to these dating apps in hope to meet other normal and busy people. During one of our chats he describes where he lives, his balcony faces my favourite café only a few minutes away from my place. He suggests we go out to explore our neighbourhood as soon as he returns from his business trip to Paris. The next day I'm in a rush to get to my Pilates class. I grab my gym bag and on my way to the bus I pass his flat. I smile to myself at the fact that I know where he lives according to his description; even the plants are where he said they would be. On my way back I take the same route. As I come around the corner I recognize his curls, he is dressed in a long manly coat and looks like he has stepped out of a men's fashion magazine. His Paris trip must have got delayed. Something is not quite right with this picture. He is surrounded by not one, not two but three children. They are HIS children, that's clear from their interaction. Proudly divorced yes, but a proud father? Well he should be! I take quick steps towards my flat, feeling chuffed that my theory about online dating has so far has proven to be right.
The fitness fanatic
This Irish man is interesting, sweet and gentle natured. The chat flows and he seems super nice. After the last two incidents on Happn you could say I have little trust in men on there. This one is open about everything and invites me to ask questions and in returns asks ones that show he has substance. I ask him why he is single, we both laugh. It's probably the most ridiculous assumption that something has to be wrong with you if you're single. We all know more than half of the relationships that appear good are not, people stay in relationships they wish they could escape, sometimes even, way beyond the best before date. Let's not forget those relationships that can't even mask its cracks. He tells me he has been single for 6 years. Why I ask, wondering how this handsome and funny guy has avoided commitment for so long. He tells me that his triathlon training takes all his time. I laugh without realising that he is being serious, that his training would lead to delays in text replies, cancelation of planned dates and him hating himself in the evenings for missing training sessions – yes half of our conversation was based around his training. A week on, it's clear that fitness is his first priority and as much as I like my men fit, this is a tad too OCD for me. We never meet up. I stop answering his messages.
The Mormon
I have just about stopped taking this app seriously. Not a single one of these men including the above mentioned has managed to make me feel anything. I am ready to sit down and write the piece. Dating is indeed hard and you have to date a lot of wrong people in hope to find your special one. I'm having a coffee with a friend when I receive a charm. Yes the app has a function that allows those who you might have ignored send you a charm in the hope of grabbing your attention and convince you otherwise. I look at his photo, definitely not my type. I look at his information – he is a professional athlete holding multiple titles in his sport. For some reason I decide to press the heart button, perhaps I did it for a little entertainment. He instantly starts sending me messages. For every reply I send this keen boy sends me 4-5 messages. He asks questions and I reply short and unenthusiastically. Out of boredom I give him my number and ask him to give me a call.  When we speak he appears bright, sweet and there's something about the way he challenges me, the way he jokes.  The conversation is exciting. I long for our next chat and it never stops. We flirt and laugh on repeat. I feel so good about this. How can I be feeling something for someone I have never met? A week into this and it feels like years in intensity. He tells me he can see us together. He is moving faster then I can handle, he wants more than I can offer so early on. What's the hurry? We are very different and that's a great thing but the main difference is that I'm an atheist and he is a Mormon. A Mormon in London? Do they exist? Aren't they supposed to come with little white tags on the shirts? I find myself researching the religion that was founded in 1830 by Joseph Smith, yes the same guy that had 40 wives. Does my guy believe in polygamy? Does he wear special underwear? Does he really believe that America is the holy land and what about hot drinks? But my Mormon is different to your typical one you see. In fact you would never know he is religious unless he told you. I suppose he is a modern version of a Mormon. He has had sex, he even enjoys talking about it. He likes his drinks hot and he doesn't mind me challenging his beliefs.  We decide to meet on a Sunday, near his temple.  As I approach, he turns around as if he has felt my presence. He has the bluest eyes, biggest smile and is dressed in a suit. We sit underneath the outside awning of a café. It's raining and we sit as close as we possibly can without me sitting on his knees. I am so nervous I almost spill my coffee several times. It feels so right but then every now and then the words hurt. He brings up other women, almost as if he wants to make me jealous or provoke a reaction. All this while asking me to just be with him, to relax and let go. I wonder why our first date can't just be our wonderful first date, without all the serious talk. We hold hands as we walk to the museum, it feels like the most natural thing. There amongst all the people we kiss. Half jokingly I ask him when he plans to leave the church for good. He looks confused and whispers "I thought you might join me". Join him? Is this a recruitment?  He goes to church and three hours later he texts me that it's best that we never see each other again since I can't consider his religion. It hurts a little but I know one thing – I might be able to compete with other women but I'm not interested in competing with God.
A week has now passed since my last Happn date and the way I view dating apps has certainly changed. I think they are fantastic tools for busy people to actively meet others. It's especially good for those who are perhaps too shy to take the first step. They provide real life opportunities but give you the time to digest, to examine, to research before making a move. How much information can you gain during a drunken meeting in a bar? Then again do we want to know the whereabouts of our love interest? Surely not only does the constant knowledge of their whereabouts paint a false image of the person's character but it also kills the mystery. For now I have signed off but who knowns… perhaps there will be a second piece on how I found my happily ever after via a dating app.
Here are our tips for online dating apps:
Speak on the phone before the date
Do Google! It's not stalking – it's self-protecting
Ask plenty of questions and look for inconsistencies
Arrange to meet in a public place during the day
Let someone know about the date
Find out more about Happn…
---