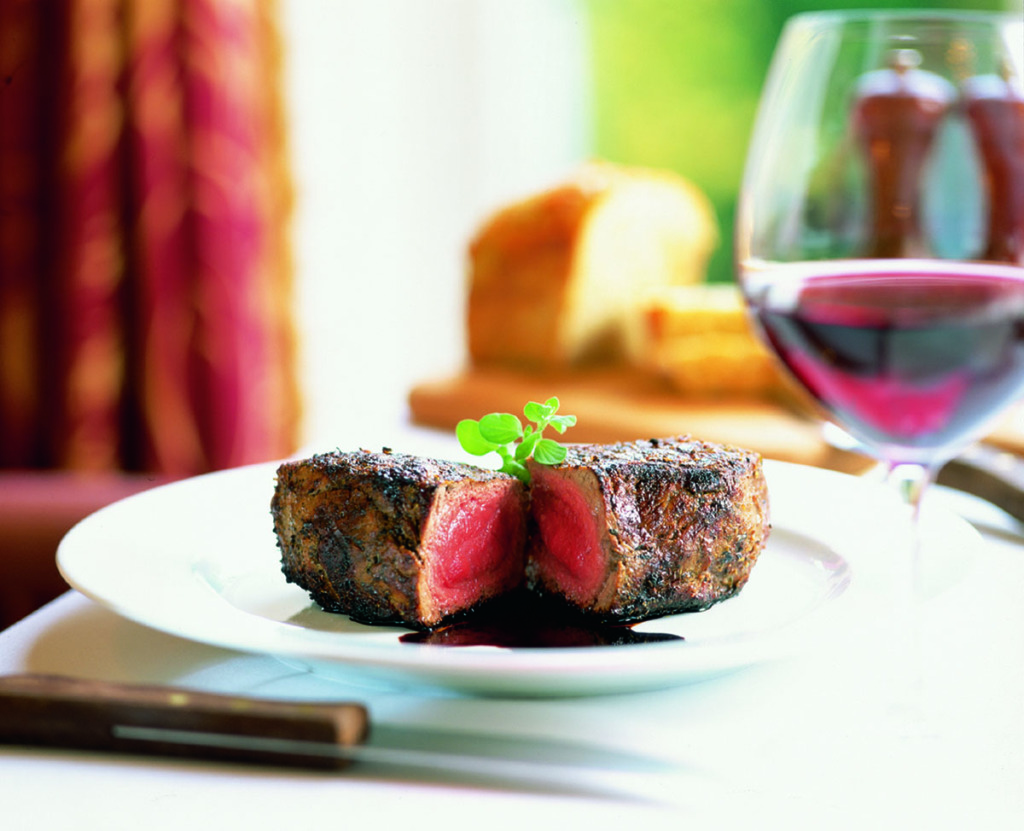 Picture: Courtesy of Shanahans on the Green
The Buzz
Fine dining has improved dramatically in Dublin in the last decade and Shanahan's on the Green remains the culinary highlights in the Capital. Housed in one of Dublin's two surviving purpose built townhouses dating from circa 1750, it has been lavishing restored in painstaking detail by the American Mr. Shanahan and his family.
What to expect
Valuing his Irish heritage, the owner has made this restaurant a truly unique take on the humble American steakhouse. While there is no expectation to dress up, you just might well feel out of place if you don't given the character of the building. Having said that the atmosphere is casual, and the staff are warm, kind and aim to make your visit as special as possible. If you want a night to remember on a trip to Dublin, this is your destination. Also don't miss a post dinner tipple in the plush Oval Office bar downstairs, featuring American presidential memorabilia including JFK's rocking chair!
From the menu
We dare to say that they serve the best steak in Dublin, cooked to perfection. However, the experience starts with a warm crusty bread loaf, sliced by the waiter at the table. This sets the tone for what is to come. The wine list is substantial. Sides are heavy but worth the effort, the harsh browns and onions strips are unusual takes on old traditions. Do not leave the building without trying the cookies and cream cheese cake. You will find that it's one of the biggest cakes you have ever seen. It comes with an Oreo cookie crust and an entire slab of chocolate bigger than a hand.
Good for…
Put simply, catching up. The great thing about this establishment is that mobile phone use is frowned upon, which is great in a world overloaded with social media! Despite the austere appearance, family gatherings, business meetings, dates and groups of friends are all welcomed at Shanahan's. Sorry vegetarians, this one's not for you!
The details
119 St Stephen's Green, Dublin 2, Ireland. For booking call +353 1 407 0939
---