Most of us only visit the hairdresser for the most necessary of hair attention! Even though our hair is exposed to daily heat, and wear and tear, we expect it to look glossy and healthy, with zero effort. We invest money and time on our skin, but doing the same for our hair is deemed unnecessary. Yet we all know that beautiful looking hair starts at the root and strong roots require maintenance. So listen up, treatments ranging from moisture to shine, blow dries, or the necessary How To steps are just as important as everyday maintenance. Treatments are in fact key to having more good hair days than bad.
So as we welcome the change in weather and season NUIT looks at quality treatments from London's top salons to help you embrace a fresh approach to your hair. WARNING: These treatments feel so good they will literally 'go straight to your head'…steady yourself!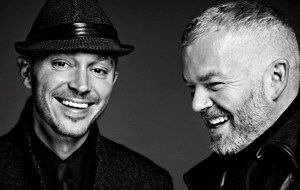 Give Your Hair The TLC Treatment at Percy & Reed (East):
If you looking for a 'feel good' treatment for your hair and soul then the 'TLC Treatment' at Percy & Reed is just what you need. The two salons, one in London's East end, Spitafields, and the other just behind Oxford Circus, is the partnering of two of the greatest names in hair: Paul Percival and Adam Reed. Both are no strangers to the celebrity and red carpet circuit, jetting around the world to help make some of the world's most famous names dangerously glamorous and gorgeous. They don't name drop but we do! The pair's clients include Mel C, Rita Ora and Diana Kruger.
The Percy & Reed TLC Treatment not only adds moisture and shine to your hair but also a radiant glow.  Think of it as a facial for the hair and scalp. The secret recipe of marshmallow, coconut oil and other feel good ingredients, produced by Paul & Adam, take stress out of the hair and adds elasticity back in. After thoroughly cleansing the hair a TLC treatment mask is slathered on, root to tip, and a hot towel is wrapped around the hair to prep before going under a heat lamp. This treatment is recommended by the East Salon as beneficial to all due to environmental pollution especially from a city like London which can leave hair looking and feeling dull and dry.
The final triumph is the small price tag for this beauty nugget weighing in only at £20. With the blow dry you'll see your hair transformed into liquid gold itself! Book East 020 3246 0010 (1 Fournier Street, E1 6QE) or West 020 7637 4634  (157C Great Portland Street, W1W 6QS )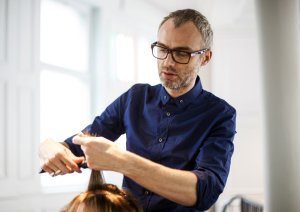 The Tonging Lesson at George Northwood:
George Northwood is one of London's most prestigious salons that caters to a hub of celebrities and magazine editors, bringing with it a unique sense of style to London's beauty scene. The A-list clients include Rosie Huntington-Whitely, Alexa Chung, and Gwyneth Paltrow to name a few. The salon offers styling lessons from tonging to more complicated updo's and take it from us, these lessons are worth their weight in gold. Each lesson is bespoke to the customer's needs and lifestyle. Simply put, if you're a person short on time in the mornings, but wants great hair, they'll show you how to do it.
A Tonging Lesson includes a wash and blow dry, as the stylist talks you through all the steps and tips. NUIT spent an hour with Eliot at the salon and picked up pointers like how a good rough blow dry will add extra frizz required for tonging; or by spraying on a primer (Eliot recommend 'Pillow Proof' by L'oreal) before not only gives a faster dry but also protects the hair, making curls last longer. We must highlight the tantalising, feel-good, pick me up scalp massage that clients get to enjoy during the wash.
To book a Tonging or other How to Lesson call: 020 7580 8195, 24 Wells Street, London, W1T 3PH.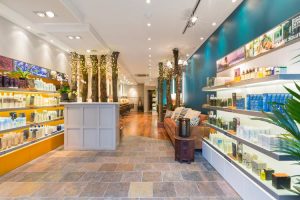 The British Blow Dry at Edward James (Aveda Salon)
Edward James is a name well-known among the television and international fashion circuit. With two locations in the southern region of London, one on Northcote road in Battersea, and the other in Putney, the salons are famous for giving top quality service and for being excellent ambassadors of the Aveda philosophy.
The British Blow Dry is a unique treatment exclusively offered at the Edward James salons and is designed to smooth away frizz and retain body. Take note, that this treatment does not last one week, two or even four weeks, but can last up to staggering three months! This treatment is popular among those who are travelling to more humid holiday destinations or simply those who want great hair every day on a more long term basis. The treatment involves two stages, a glossing whereby the hair is covered with a gloss that contains certified organic sunflower oils, castor and jojoba oils (all ammonia free) and then followed by a hair smoothing keratin treatment to control texture or frizz. After stage two, the hair is blow-dried into shape, and voila, the hair stays in shape for up to 12 weeks.  You only have to wait 24 hours before you can wash the hair, after this time period you can wash your hair as normal and the blow dry retains its shape.
Soon the British will be famous for having great hair everyday thanks to Edward James! The British Blow Dry is available from £105, patch-test required for treatment. To book call: 020 7223 6225 / 020 8789 9639 or email bookings@edwardjameslondon.com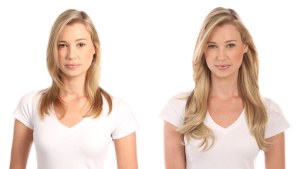 Luxury Hair Extensions at Beauty & Melody
Tucked away in the heart of Mayfair is Beauty & Melody, a salon and spa known and loved by celebrities and those in the know alike. They excel in Russian hair tape extensions adding super gloss, and natural volume to help style your signature look. Cheska Hull, of Made in Chelsea, and Laura Pradelska from Game of Thrones are fans.
Providing the most innovative and effective semi-permanent hair extensions made from the finest Russian hair they are virtually undetectable. Their secret lies in the application whereby less stress is placed on the natural hair than other existing methods. Tried and tested to be durable and easily removable, they can be washed, styled, cut and are the most light-weight, comfortable extensions to wear. So the next time you're pining for longer lengths but can't bear to grow it, just go to Beauty & Melody to let down your hair! Prices start at £500 for 14 inches. To book call: 020 7723 5028, 19 Great Cumberland Place, W1H 7AS.
Text by Lillian Gusto.
---