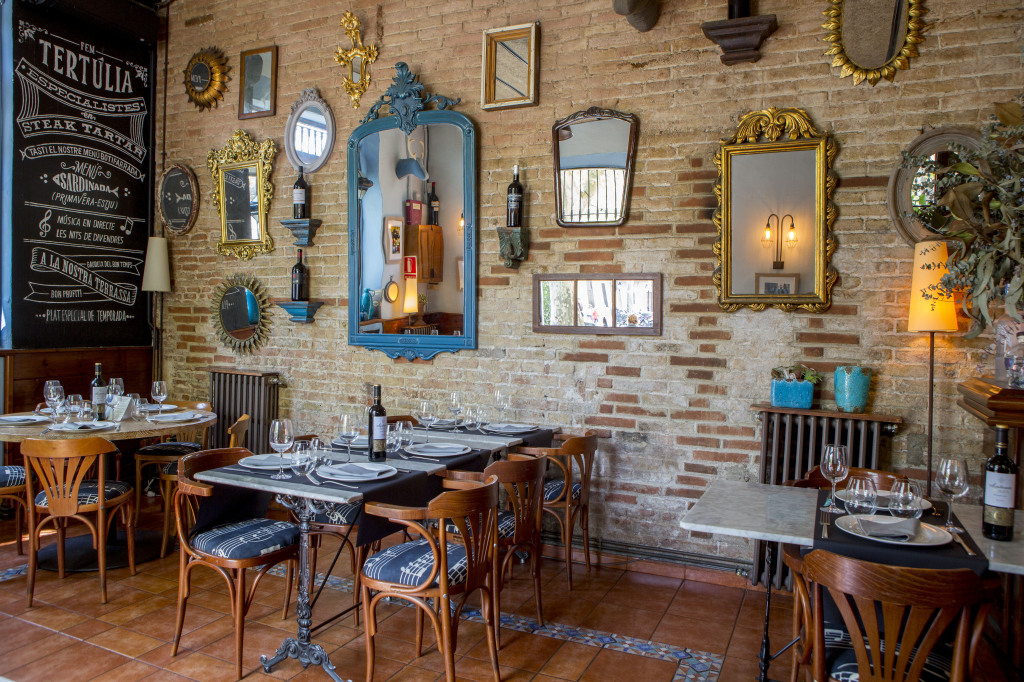 Photo: Courtesy of  L'Arrosseria Xàtiva
The buzz
Paella, one of the most well-known and loved Mediterranean dishes, is a must have whilst on a Spanish holiday. It originated as being a lunch-time meal cooked over a wood fire and eaten straight from the pan with wooden spoons. Although it is served in almost every restaurant in Spain, it's only at L'Arrosseria Xàtiva in Barcelona, where the dish is cooked with  organic rice al dente  and fresh distilled sea water is used to recreate umami taste sensations. This is also the only group of restaurants where you can taste a variety of over thirty authentic Valencian and Catalan paella dishes.
What to expect
The surroundings of both locations of L'Arrosseria Xàtiva, in Barcelona (one in Les Corts area and the other in Gracia area) resemble a rustic family environment while having sophistication and its own flair. The staffs of the restaurants certainly carry through the entire ethos of making you feel at home, while making helpful suggestions off the menu depending on specialty items of the day. The menu caters for all, and goes beyond its one famous dish, serving also meat, fish, and vegetarian options.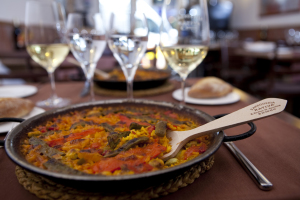 From the menu
The group's restaurants are one of the few in Barcelona who label all their dishes with dietary requirements from being vegan to highlighting warnings to those with allergies. A must try is 'The Gentleman's Broth' paella which is more saucy than the better known versions being mostly dry. The use of a symphony of seafood, including decadent lobster pieces, makes this dish the triumph of the meal. Simply Sublime, prepare your tastebuds to be tantalised.
Good for…
Whether it is romantic dinner for two, or something more of a family affair, you will find the restaurants equally satisfying. They also have their La Tertulia branch that has the most stunning bohemian candle-lit garden terrace.
The details
* L'Arrosseria Xàtiva- Les Corts- C/Bordeus, 35, 08029 Barcelona, (+34) 933 226 531
* L'Arrosseria Xàtiva- Gracia- C/Torrent d'en vidalet, 26, 08035 Barcelona, (+34) 932 848 502
* La Tertulia- Les Corts- C/Morales, 15, 08029, Barcelona, (+34) 934 195 897
---