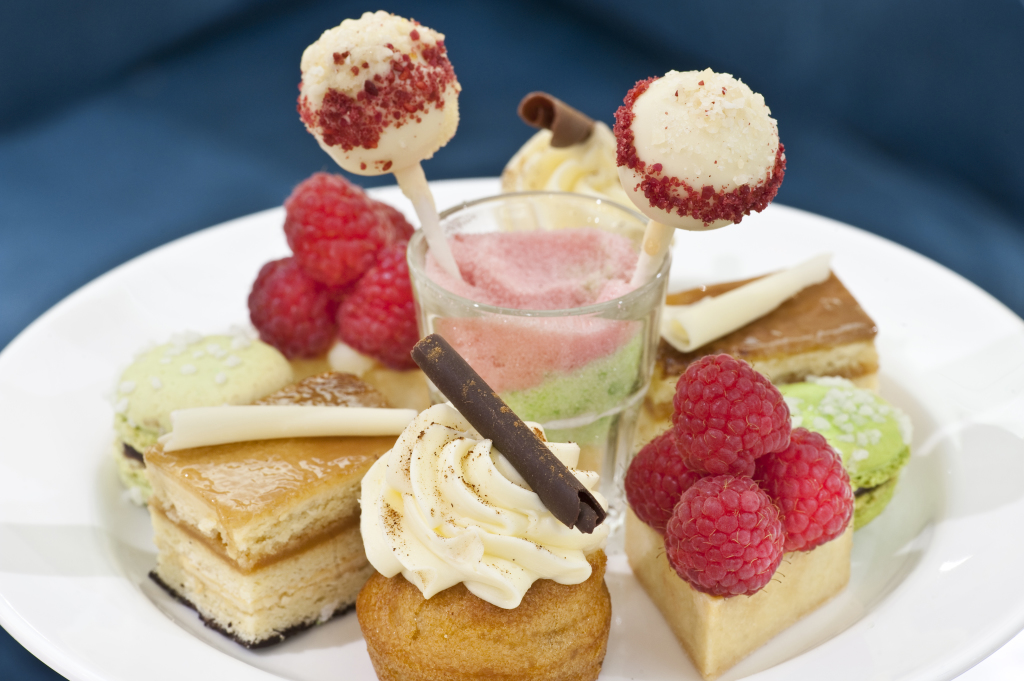 The Buzz
Lancaster London's Afternoon Tea is buzzing as it pays homage to its hard working bees. The hotel's rooftop homes half a million bees that produces the hotel's very own honey supply. The honey is a clear champagne liquid gold colour, and has bursts of citrus finish thanks to the bees pollinating from lime trees in Hyde Park just opposite the hotel. Lancaster London is the first hotel in London to cultivate bee hives on the roof and shows the testament and growing significance of urban-bee-keeping.
What to expect
Serving tea on the first floor, the crowd for this tea consists of more of a mature urban crowd. Many come in for this tea and engage in dialogue from business to friendship alike. The affair is a bit more relaxed and doesn't have the aspects of the British 'stiff upper lip'. The staff is incredibly courteous, knowledgeable and inform you to all aspects of how the tea will be served. You can choose from a wide range of teas from the menu, our favourite being the elegantly fragranced Pear & Ginger. We especially like that the scones are only brought out when you are ready for them – piping hot from the oven!
From the menu
Priced at £30 per person, each guest has their own plate of finger sandwiches from egg & cress to savoury roast beef tartlets. Our favourite was the subliminal smoked salmon that was smoked & cured right on the premises.
The honey inspired treats consists of the Pear & Honey cupcakes, and the Dark Chocolate & Honey Lollipops that literally will make your taste buds explode with some popping candy. However, nothing beats the trio of mini scones (plain, raisin and apple) that come with clotted cream, and the strawberry jam lovingly hand made by the hotel.
Good for…
Whether you have visitors from abroad or want to treat someone special for an occasion like a birthday, this tea has elements of being lovingly hand and artisan crafted.
The detail
Lancaster London, Lancaster Terrace, London W2 2TY- 020 7551 6000 or visit www.lancasterlondon.com to book
---